General Obligation Bond C for Higher Education
Challenge: General Obligation Bond C (GO Bond C) would provide nearly every public university and college in New Mexico with more than $139 million in funding for campus renovations and modernization, if approved by voters in the 2014 general election.

Approach: Working with 31 colleges and universities across 21 communities, CWA Strategic Communications created a statewide integrated marketing campaign that encompassed the needs of every participating institution while creating central messages and themes. Using polling data, CWA combined microtargeted direct mail, statewide TV, radio and print ads, social media, strategic media relations and community outreach to influence likely voters.
Results: GO Bond C education funding received overwhelming statewide support and passed with nearly 60 percent voter approval. Additional measurable results included:
With nearly 60 percent of the vote, the 2014 GO Bond C outperformed previous GO Bond mid-term election years.
Won the endorsements of five newspapers from around the state, including the state's largest newspaper, the Albuquerque Journal.
Created an online tool kit for participating colleges and universities in which they could access branding files, ads and public relations materials such as pre-written fill-in-the-blank news releases and opinion editorials.
Services: Brand Identity, Market Research, Media Placement, Creative Services, Social Media, Owned Media, Public Relations, Market Targeting, Media Relations, Advertising
Project Gallery: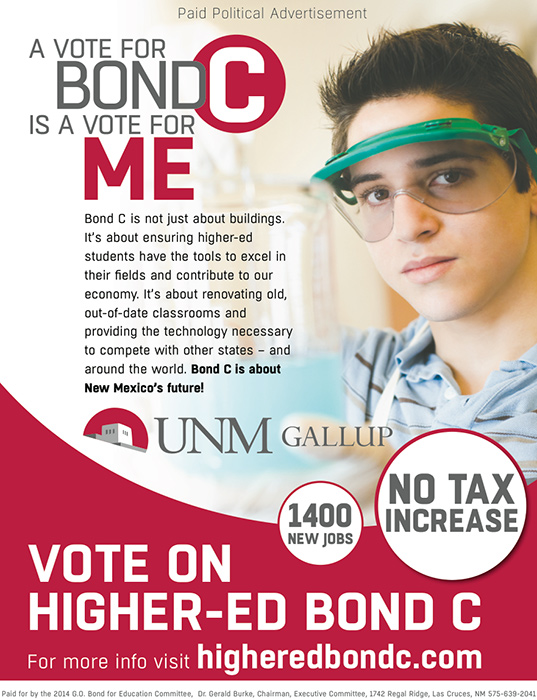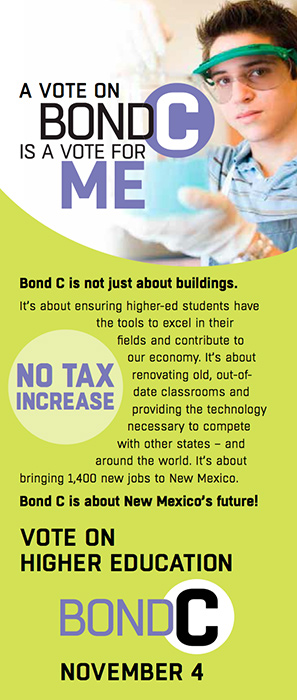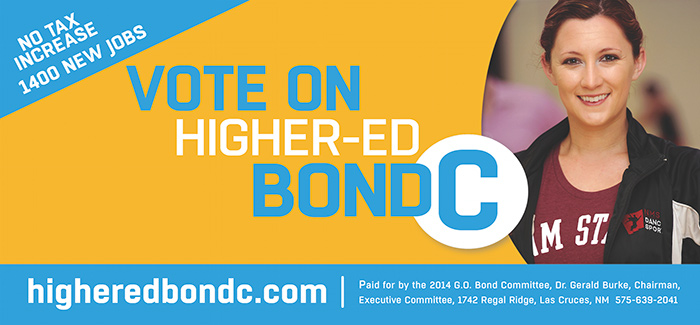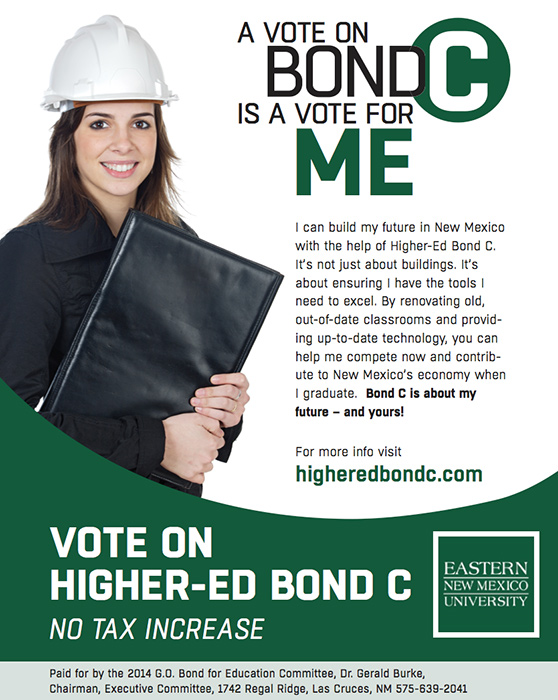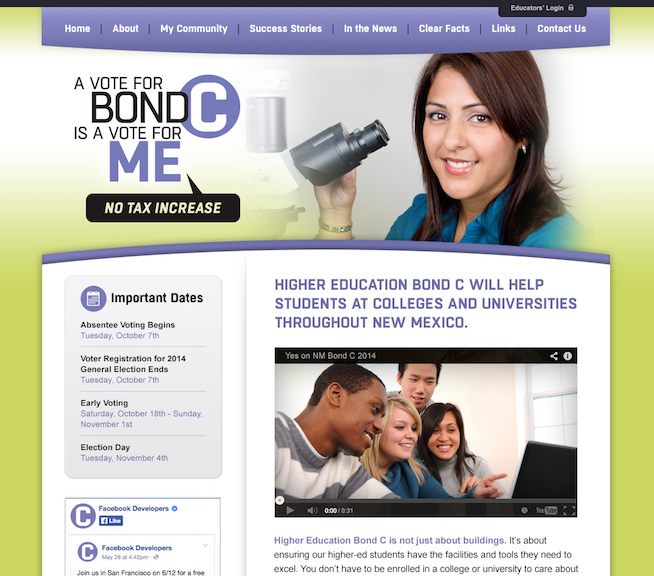 TV Spot: