San Juan College General Obligation Bond Campaign
Challenge: San Juan College in Farmington, NM, required $10 million in county wide, voter-approved bond funding to renovate and modernize its campus and academic programs.

Approach: CWA Strategic Communications highlighted San Juan College students and elements of the school's brand identity into the campaign's overall branding, while emphasizing key messages to likely voters. CWA created an integrated strategic campaign that combined micro-targeted direct mail, an absentee chase program, strategic media relations, social media, radio (including PSAs in Navajo), stakeholder outreach and print ads.
Results: San Juan College's funding measure received overwhelming community support and passed with 80 percent voter approval. Additional measurable results included:
Targeting of 8,000 likely voter households with a total Election Day turnout of 4,212 voters.
3,364 "yes" votes compared to total overall voter turnout of, 1,495 in 2011; 2,670 in 2007; 1,871 in 2005; 673 in 2000; 146 in 1999; 269 in 1991; and 2,126 in 1986 
Campaign endorsement from the Farmington Daily Times, San Juan County's major publication of record.
A 73 percent increase in voter turnout within Native American precincts compared to similar election years.
Services: Brand Identity, Media Placement, Creative Services, Social Media, Owned Media, Public Relations, Market Targeting, Media Relations, Advertising
Project Gallery: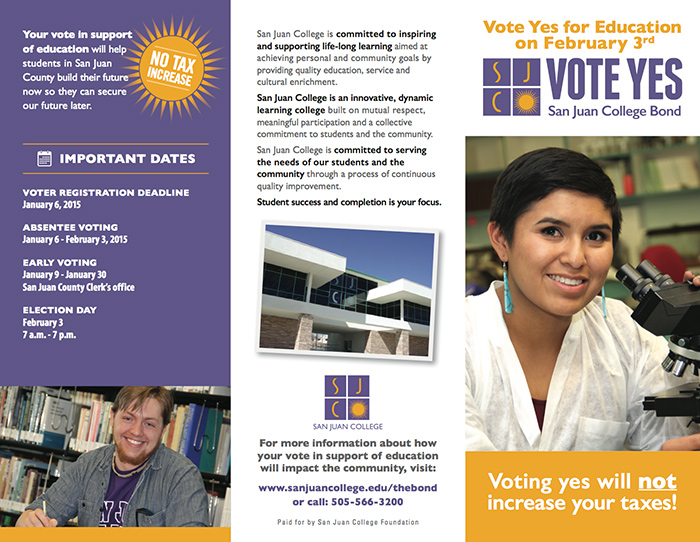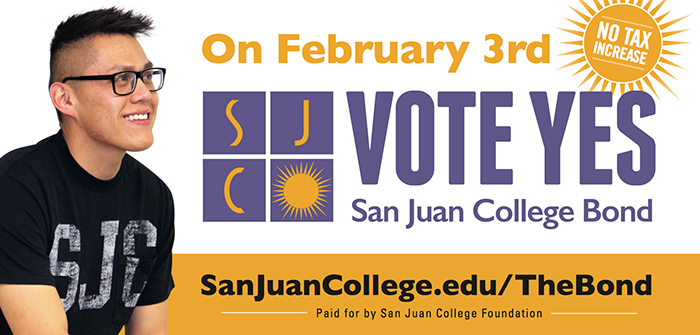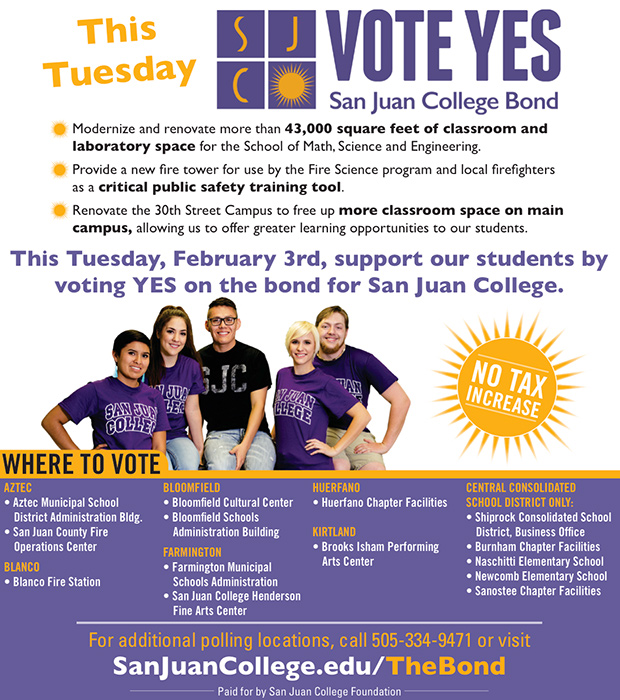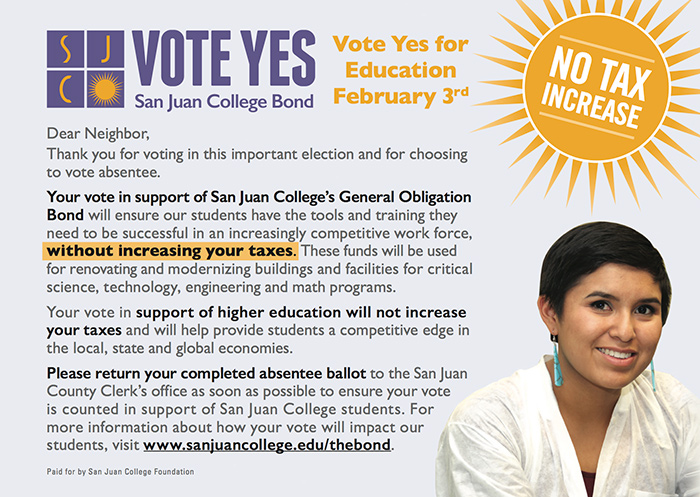 TV Spot:
Radio Ad: